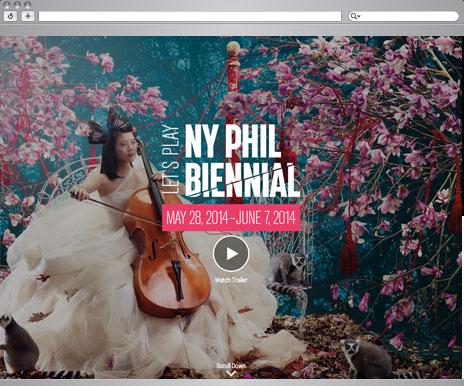 Biennial Site Brings Great Content to Life.
The NY Phil Biennial is a wide-ranging event that brings together more than 50 composers, 100s of musicians, and 10 of New York City's cultural institutions for performances of new works.
Figuring that such an innovative event called for an equally innovative online presence, the New York Philharmonic turned to Rolling Orange to develop its Biennial website.
The one-page scrolling site features beautiful imagery, video, parallax design techniques, integration of social media channels, mobile-friendly design, and much, much more.
Designed and developed collaboratively with the Philharmonic's web team, the site exemplifies the amazing things that can happen when artists, designers, and developers all work together to bring great content to life.
Visit the Site