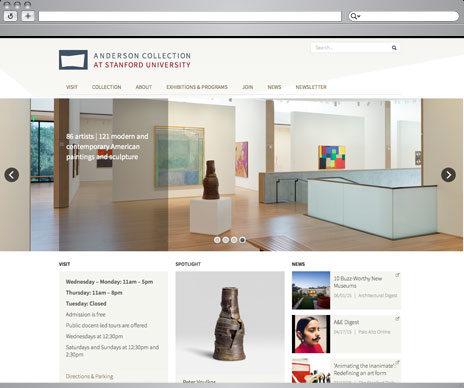 Housing a World Class Art Collection
Stanford University recently became home to the core of the Anderson Collection, one of the world's most outstanding private assemblies of modern and contemporary American art. Much like the state-of-the-art gallery space that houses the collection, the Collection's website needed to strike a brilliant balance between utility and beauty.
Rolling Orange created a clean, elegant design which gives center stage to imagery of the Collection's beautiful gallery space and the works themselves. Developed using WordPress, the mobile-friendly site offers history and background information about the Anderson Collection as well as and online gallery, and news and events features to keep things fresh.
Visit the Site