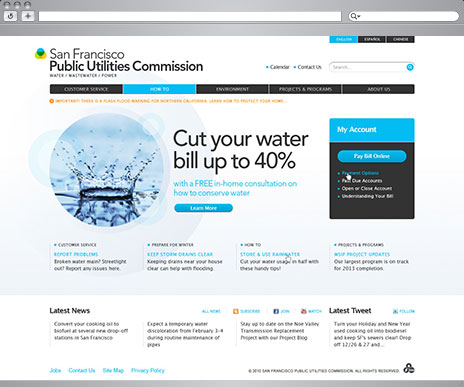 What can we do for you?
Customer service is the key to the new San Francisco Public Utilities Commission website. Rolling Orange worked with the PUC to help them focus on key messages they need to communicate about themselves, what value they provide to customers, and how to share a wealth of knowledge and experience that was previously buried at the bottom levels of the site.
Rolling Orange developed customer personas, an online brand strategy, a completely new information architecture, and a new visual design that puts customer needs first—a guaranteed path to success.
Visit the Site