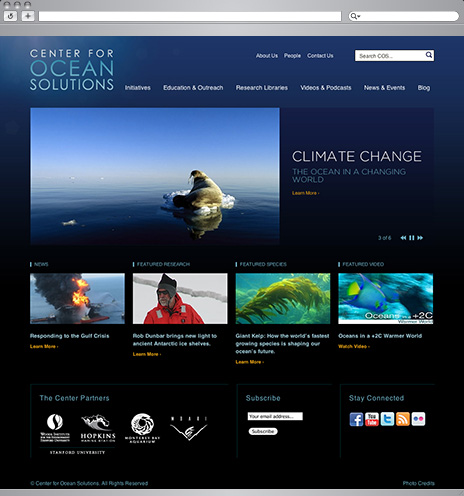 Saving the oceans one website at a time.
People have long depended on the ocean for food and commerce, and looked to it for adventure and recreation. To preserve and protect this great resource, Stanford University, the Monterey Bay Aquarium, and the Monterey Bay Aquarium Research Institute (MBARI) have joined forces to create the Center for Ocean Solutions.
Featuring videos, podcasts, research resources, and a blog, the Center's new site offers a platform for great minds to come together, share ideas, and spark collaboration.
Visit the Site