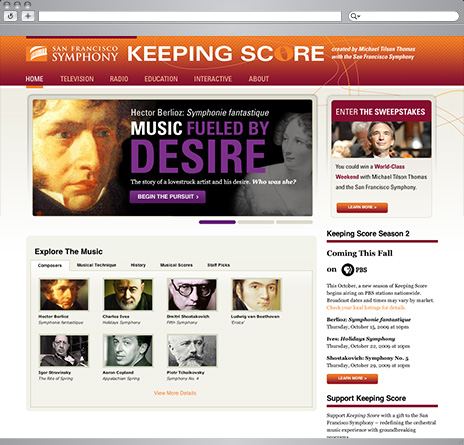 Easy access to a wealth of interactive learning.
Keeping Score is San Francisco Symphony's ongoing initiative to make classical music more accessible to people of all ages and musical backgrounds. Keeping Score starts with PBS television shows that explore the lives and works of Beethoven, Stravinsky, Copland, Tchaikovsky, Berlioz, Ives, and Shostakovich.
The website encourages further exploration through a range of interactive exercises. You can conduct Stravinsky's "The Rite of Spring" like Michael Tilson Thomas, learn about Beethoven's use of keys, or try for yourself musical experiments that Ives learned from his father.
Visit the Site