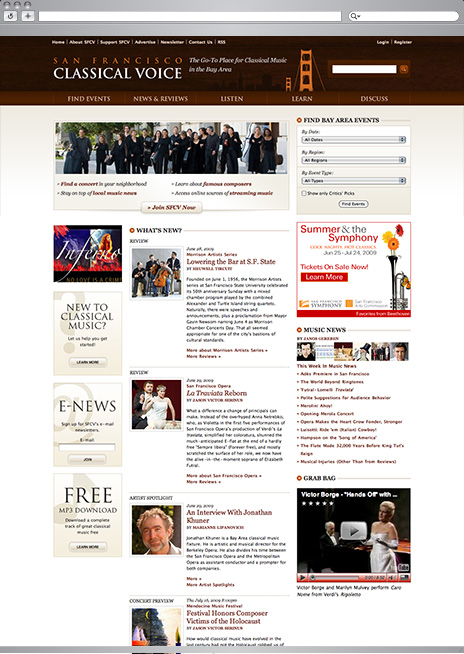 All classical, all the time.
San Francisco Classical Voice (SFCV) is the go-to place for information on classical music in the San Francisco Bay Area. SFCV's mission is to inspire and motivate people to attend, listen to, learn about, discuss, and actively participate in the Bay Area's vast and varied classical music scene.
Rolling Orange worked with SFCV to implement a complete strategic overhaul of the site, delivering a fresh new design and community-oriented features within the Drupal content management framework.
Visit the Site