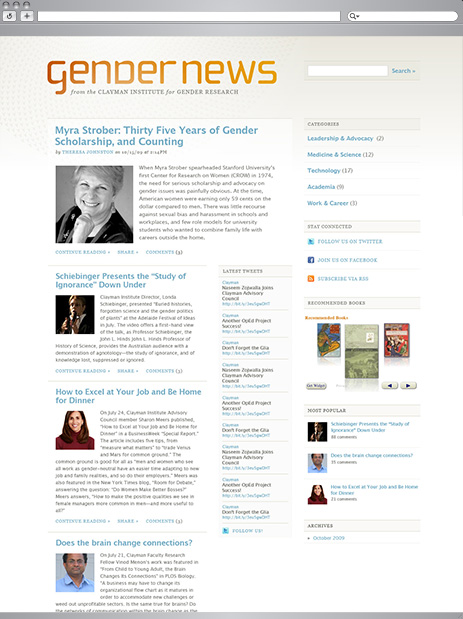 Step right up and get your gender news!
The Clayman Institute at Stanford University specializes in gender studies. Utilizing the power of WordPress, the Gender News blog incorporates articles, the latest Tweets, and a featured books widget with a link to an Amazon storefront. Comprehensive, yet very easy to maintain.
A friendly, modern look-and-feel with easy-to-read text sets the tone and lets the content stand out. From now on, if you're looking for the latest in gender studies, Gender News is where you'll find it.
Visit the Site