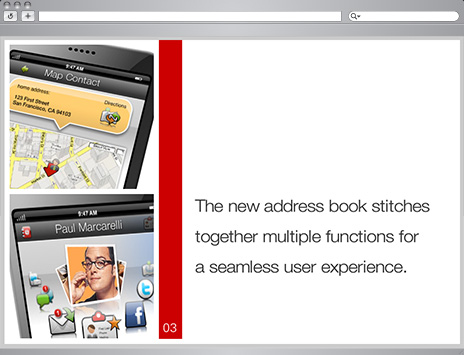 A new way to manage contacts.
Asurion Mobile AddressBook gives users a much richer view of their relationships by integrating status updates and dynamic content from social networks directly in their phone, in real time.
Rolling Orange worked with Asurion to develop the user interface and look-and-feel for this Android-based system. Flash prototypes helped sell the idea while it was still in development.
Visit the Site