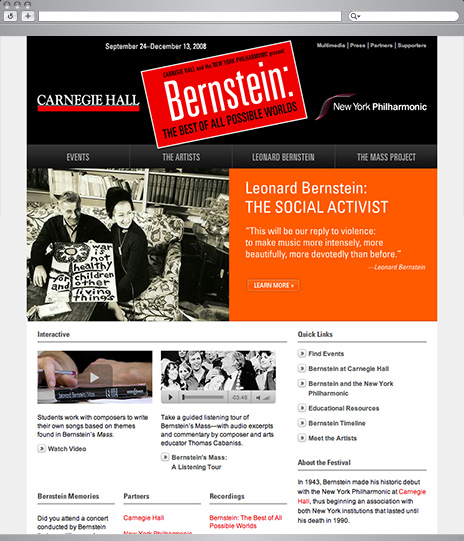 The legendary hall celebrates the legendary conductor.In 1943, Bernstein made his historic debut with the New York Philharmonic at Carnegie Hall, thus beginning an association with both New York institutions that lasted until his death in 1990.
In 2008, the two institutions co-presented Bernstein: The Best of All Possible Worlds to commemorate the 90th anniversary of his birth and the 50th anniversary of his appointment as music director of the New York Philharmonic.
Rolling Orange was honored to provide website design and development services for this important New York-based festival.
Visit the Site