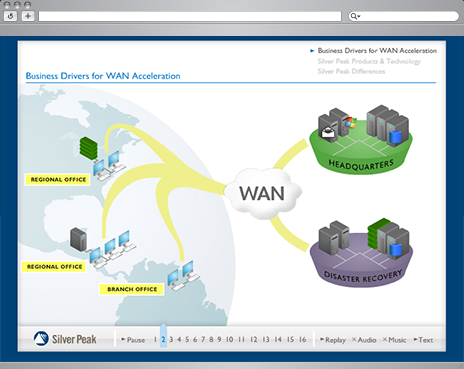 Learn how to make your network a fast network.Silver Peak Systems offers a scalable solution for accelerating computer network traffic across wide area networks. Because there are so many benefits to the company's technology, it almost sounds too good to be true.
So Silver Peak turned to us to help tell the complex story of their product offering in an animated Web-based presentation.
We worked with the Silver Peak team to explain how their technology works, employing our Flash wizardry to make it easy to understand.
Visit the Site