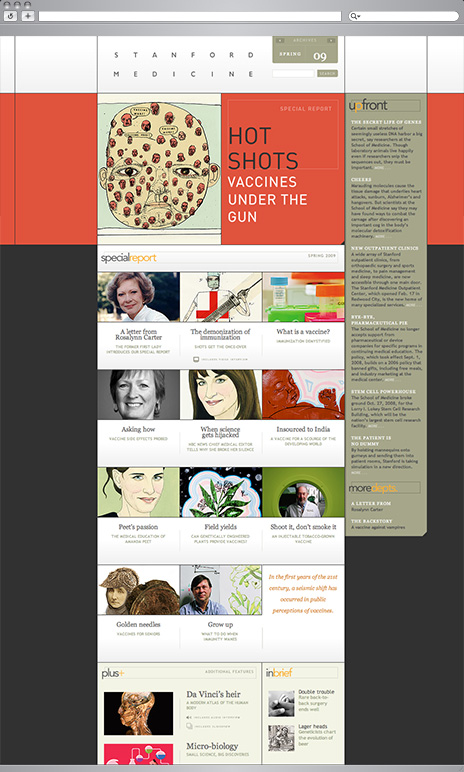 Making the transition from print to online.
Stanford Medicine Magazine is a well-respected publication in the field, supported by an award-winning team of authors and art directors. Each issue is themed, and different artists are chosen for each issue to give the theme a custom look. The challenge for Rolling Orange was to present this heavily art-directed paper publication online in a useful and maintainable way.
Through a carefully designed template system and the power of a WordPress back-end, the staff is able to translate the majority of their offline content to the online publication with minimal effort.
Visit the Site