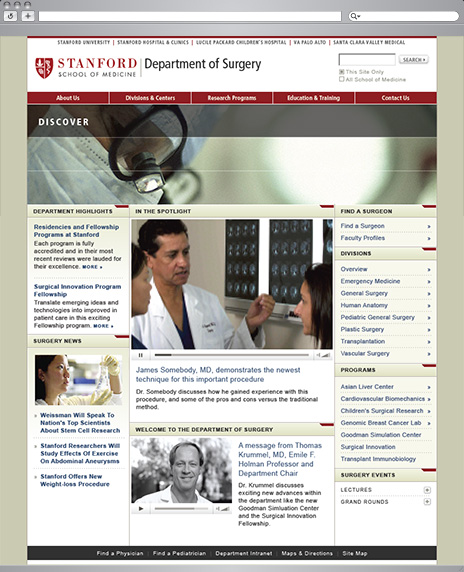 One of Stanford's major departments goes under the knife.
As one of the largest departments in the School of Medicine and with strong ties to the hospital and clinics, the surgery department has a lot of users — and a lot to say. The challenge for Rolling Orange was to reorganize the information in a more user-centric way, and balance that with the communication needs of the department.
All new navigation, a balanced front page with task-based categories as well as high-impact communications like video, bring the site in line with the main School of Medicine site.
Visit the Site