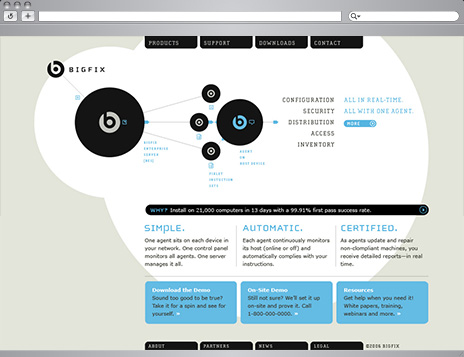 How to stand out in a crowd.
Creating a visual vocabulary that properly communicates the functionality of complex software is one of the hardest tasks that interactive designers face. Most are not up to the challenge, opting to use hackneyed stock photos and screen captures that fail to differentiate their clients.
Rolling Orange worked with BigFix to create an informative, yet captivating illustrative design style that effectively positioned them as a "fresh alternative" to their more traditional competitors.
Visit the Site