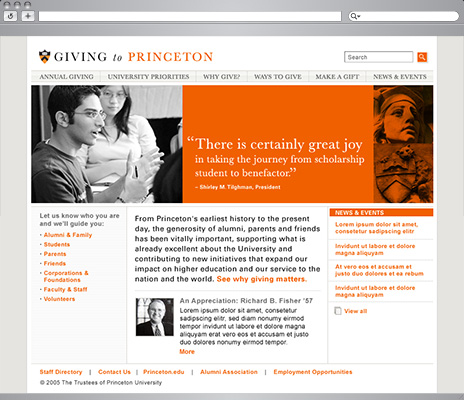 An online platform for giving.
Developed for the Princeton University Development Office, Giving to Princeton strives to inform and inspire Princeton Alumni, volunteers, friends, and the public at large to give generously to one of the world's elite universities.
Rolling Orange worked closely the Development Office to infuse the site with both a sense of place and purpose. The redesigned site represents an important first step of an overarching strategy to "Web-enable" all development efforts at Princeton.
Visit the Site