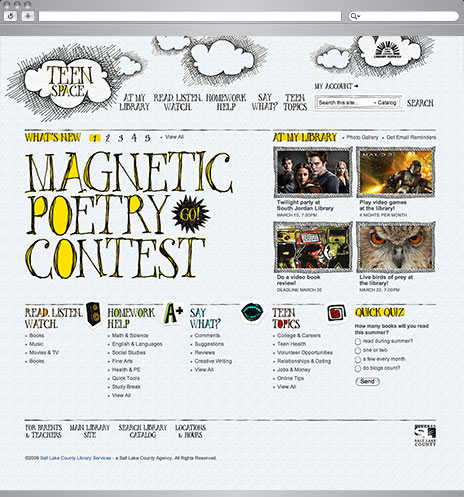 Do not enter! Teens only.
What's the best way to communicate with teens? In their own language, of course! And that means visual language as well. We worked with the team at Salt Lake County Library Services to design a look-and-feel that would appeal to their audience and provide a long-term, extendable style.
Sketchy fonts, doodle-inspired illustrations, and a bright color palette all work together to provide a sense of youthful energy and exploration. Put that on top of content specifically chosen for teens, and you just might hear a kid say how cool it is to visit the library these days.
Visit the Site