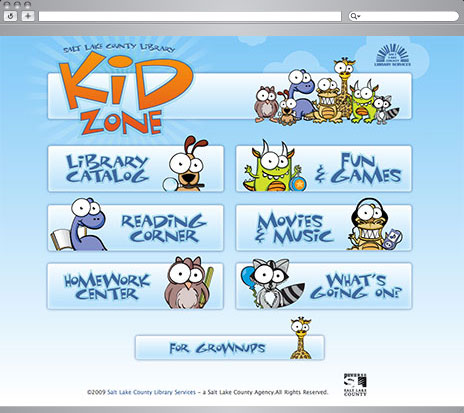 Let's go to the Kid Zone!
The folks at Salt Lake County Library Services have your child's best interest at heart. They've worked hard to create a special version of the website just for kids, and asked Rolling Orange to help style the site to appeal to youngsters weaned on high-quality media.
Using a cast of cartoon characters, energetic typography, and some simple animation, we've created a bright, fun destination that'll keep the kids coming back for more and serve the library for years to come.
Visit the Site